Harvest is in full swing in the Napa Valley. Far from being all glitz and glamour, it is a busy and messy time. In these photos, we share a behind the scenes look at what's really happening in cellars, vineyards and crush pads. We hope you enjoy!
Cellar workers sanitize barrels before harvest begins
Racking 2013 wine before harvest begins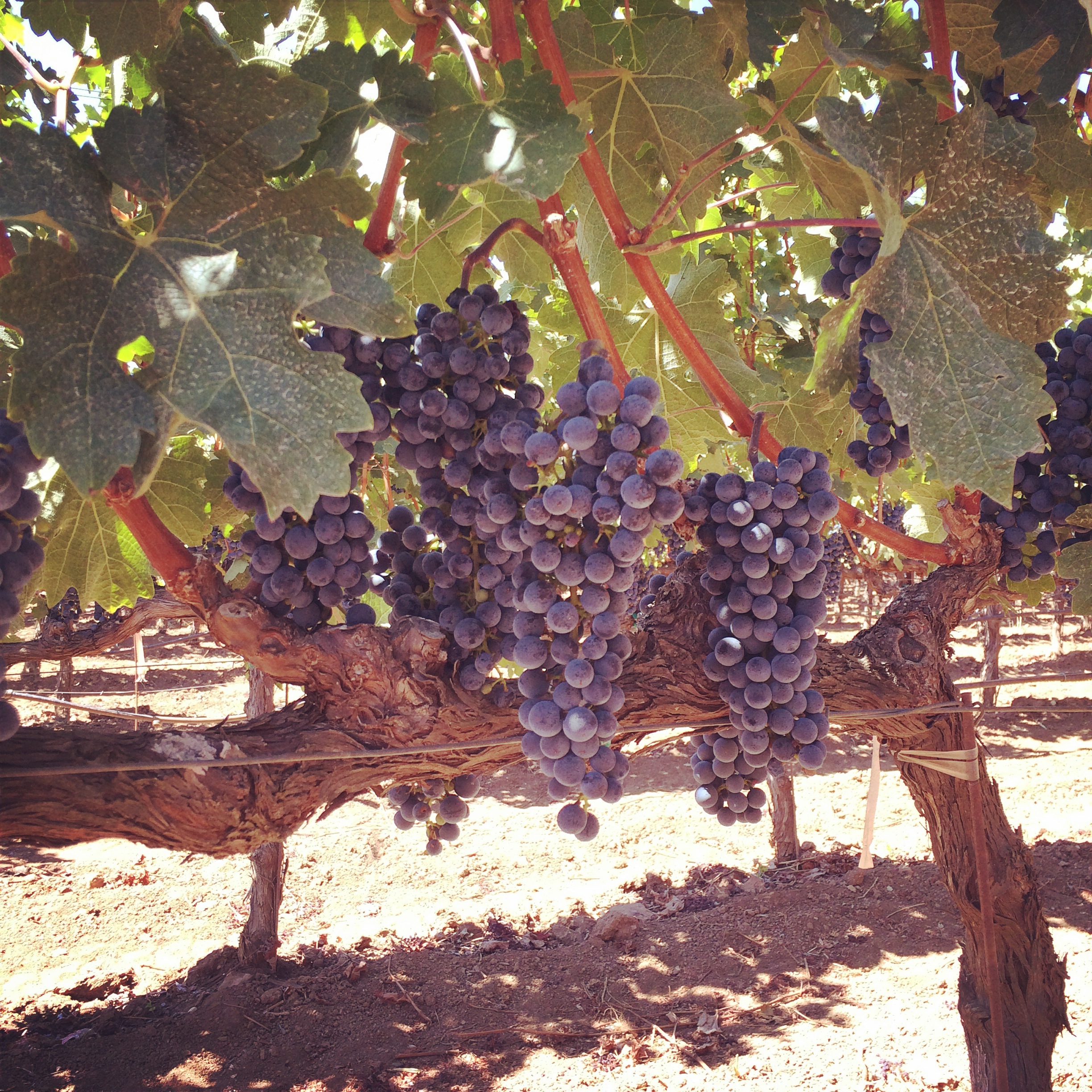 Ripe Cabernet Sauvignon on Howell Mountain
Sauvignon Blanc going through the sorting line
Harvest in full swing at Failla Winery
Pinot Noir being tossed into the destemmer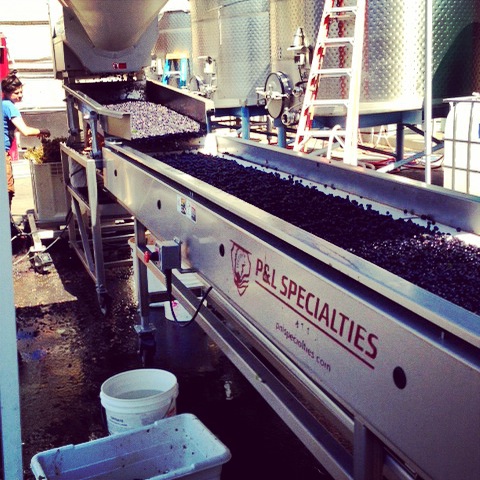 The sorting table, where the cellar crew hand sorts every grape.
Pinot Noir in stainless steel tanks where fermentation begins.
Harvest bins at Quintessa Winery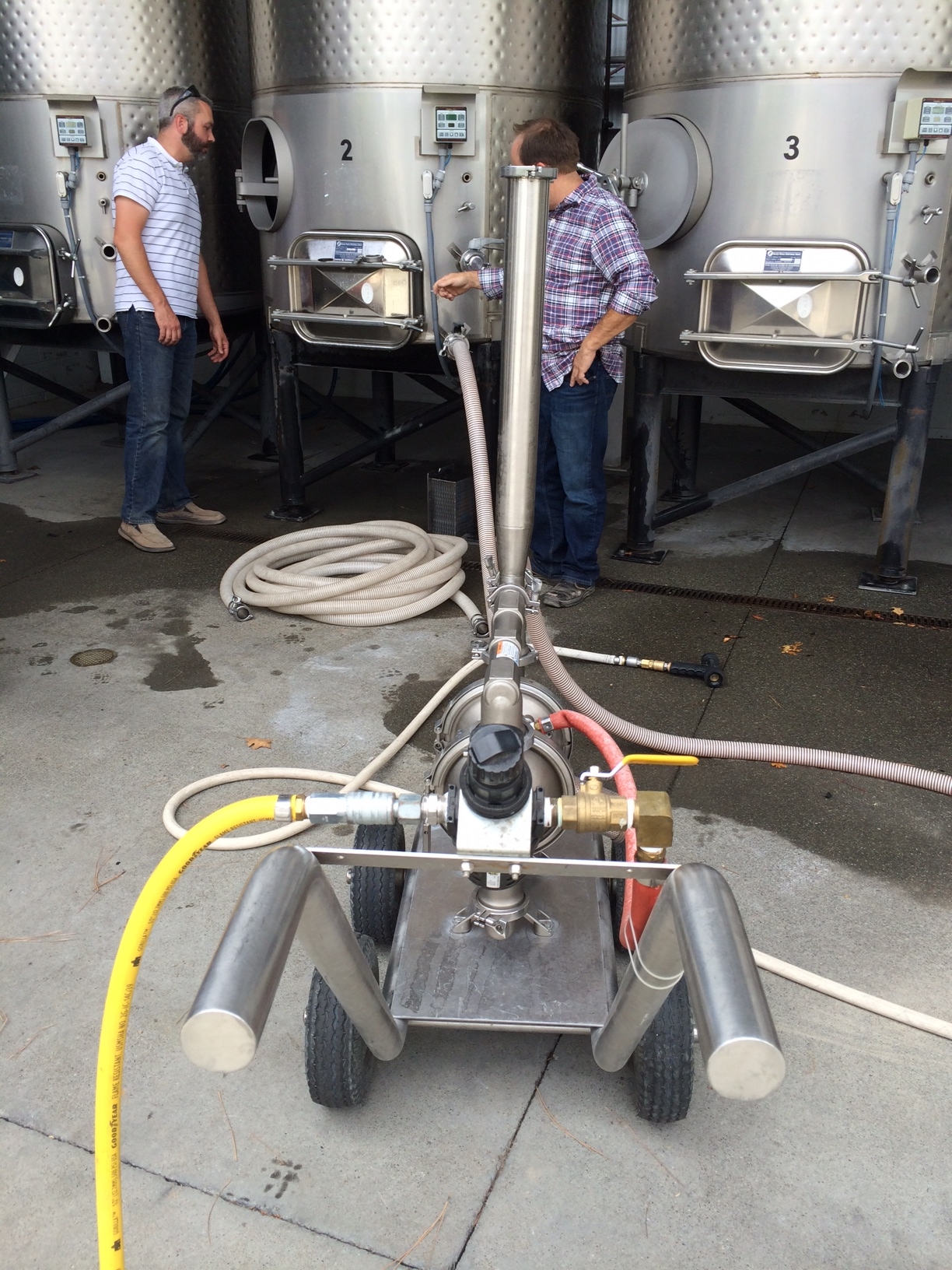 Cleaning out the fermentation tank.
Top cap of a gravity flow operation.
Fermentation happening in stainless steel tanks.
Grape stems after going through the destemmer
The cave at Arkenstone in full harvest bustle
Streamers on the vines help to keep birds from eating the grapes
Cabernet Sauvignon ready for sorting
Cleanly picked vines - all the grapes are in!
Evening sky after the first rains of the season